Download the latest version of Avira Antivirus Pro with just one click, without registration. It comes with a safe official web installer for Windows.
Avira Antivirus Pro 2017 Free Download
Overview and Screenshots
Avira Antivirus Pro 2017 is a paid version of an awarded antivirus with new functionality to ensure the enhanced and break-free security of you Windows PC or Mac.
The latest version of Avira Antivirus Pro provides better antivirus protection. The developers even published the results of software performance tests on the official site - and as they state Avira product won a half dozen of security tests, this safety solution seems quite attractive.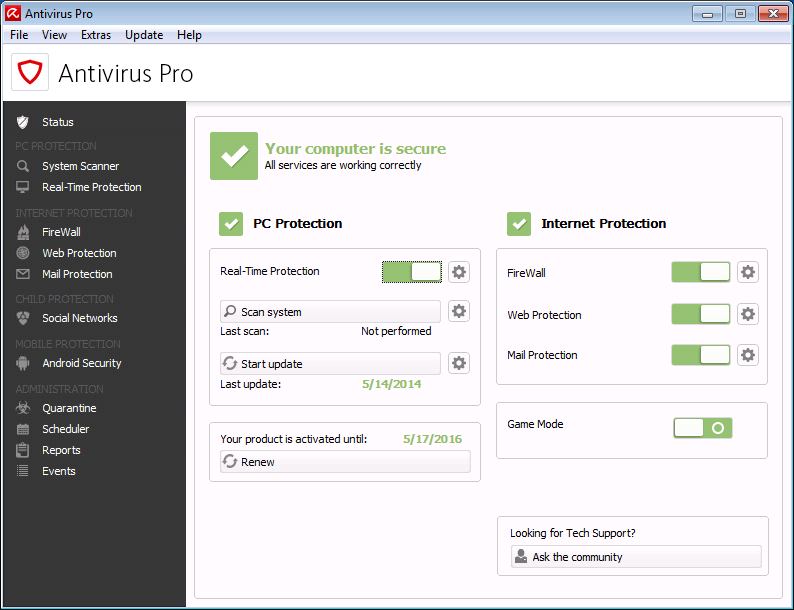 Besides the very basic function of antimalware protection (ransomware included), Avira Antivirus Pro offers more. First, it secures your network connections, protecting your inbox and encrypting your traffic so it can't be spied on. You can stop worrying about phishing sites, identity theft, and hijacking bots, as the antivirus prevents any such activity.
Also, Avira Antivirus Pro 2017 ensures you have a reliable and powerful firewall, as it controls a built-in one, keeping it active and secure. Then, it controls any USB devices connected to your PC, so no malware can intrude the system that way.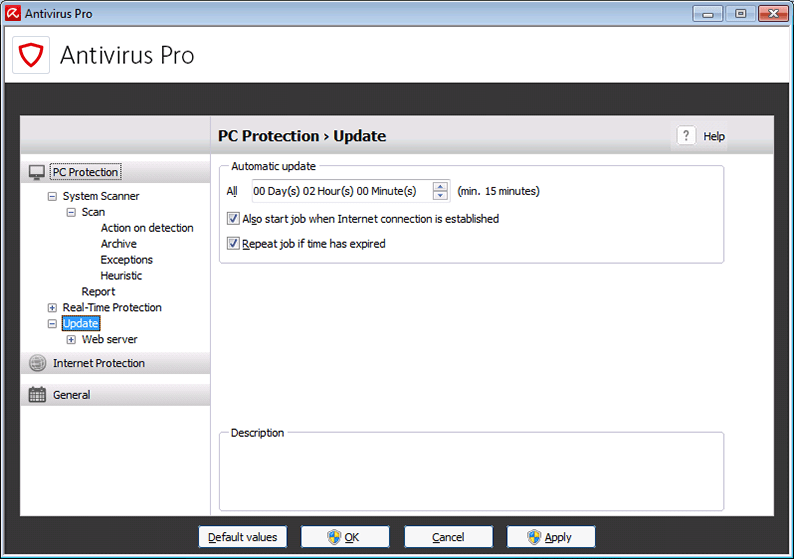 And even if somehow Avira Antivirus Pro fails to prevent malware from getting active, there are more safety nets. It prevents disabling your protection altogether and exposing the system to all other threats. And it repairs any damaged by malware files and folders to minimize the consequences.
Finally, this antivirus is a great safety solution because it plays nicely to its users. There is technical support via phone and e-mail to beginners. Gamers and movie fans can enjoy Game Mode with no pop-ups and notifications. So, check out this free download to see if Avira works out for you, too!
Key Features
Identity protection
USB device control
Anti-ransomware feature
Enhanced network security
Cloud support
Specifications
Software full name:

Avira Antivirus Pro 2017

Developer:

Avira Operations GmbH & Co. KG

License type: Official Trial
Setup filename: avira_en_avprodl_596de3345b86b__ws.exe
Type: Web installer
Limits: 30-day working trial
Version:

15.0.28.28
Supported Operating Systems
Windows 7
Windows 8
Windows 8.1
Windows 10
Avira Antivirus Pro 2017 Free Download
All downloads were checked for viruses and are completely safe.
See also